PROGRAMS
Types of Programs
As of now, we currently offer the following programs:
ONLINE WORKSHOPS:
Online workshops allow multiple people from various locations to be able to observe and participate in workshops from wherever they would like. While this is the optimal type of workshop due to inclusivity, certain things require in-person workshops.
IN-PERSON WORKSHOPS:
In-person workshops are about topics that must be introduced and worked through in person, such as many public speaking and leadership tasks.Recognizing that not everyone can participate in this, we have recorded each of the workshops and uploaded them on our resources page.
Our Programs
All videos, slides, and supplementary materials from these programs can be found on the the resources page.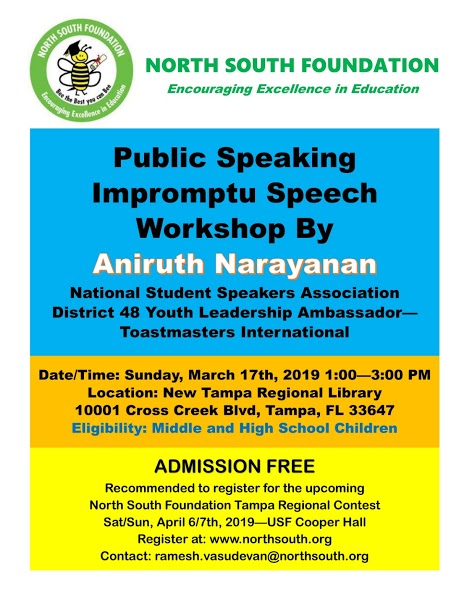 NorthSouth Public Speaking Workshop
Our first workshop was done by Aniruth Narayanan with North South Foundation, one of our esteemed partners, about impromptu speaking and the role it plays in leadership. We were very happy with the resulting workshop and the participants during their NorthSouth contest.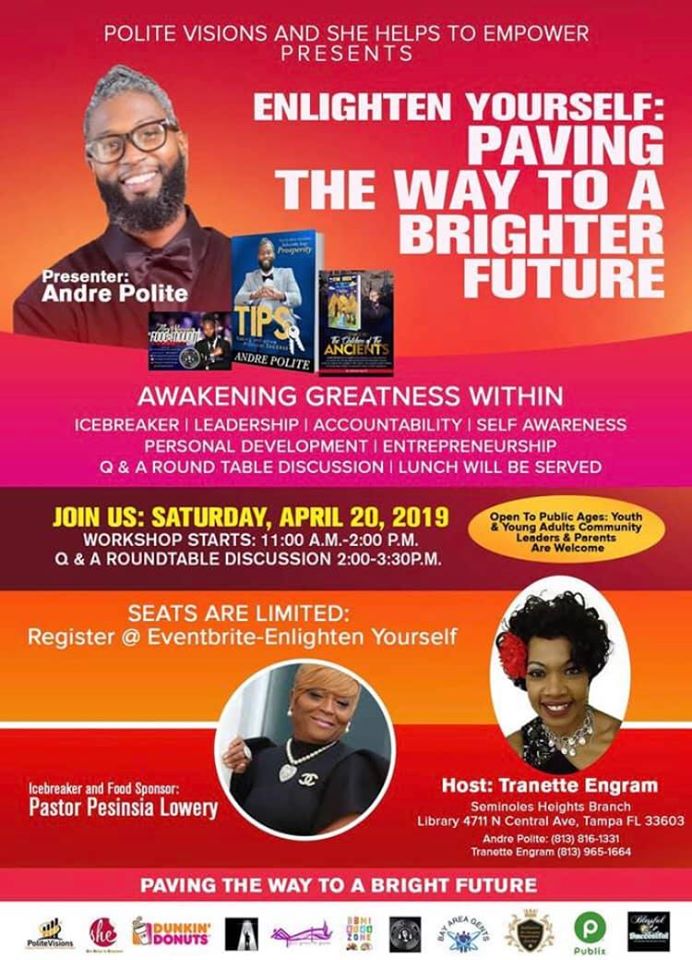 Enlighten Yourself Workshop
Our second workshop was done by Aniruth Narayanan helping out Mr. Andre Polite from Polite Visions and Ms. Tranette Engram speak about leadership and entrepreneurship. The impact that we can have on our communities is astounding.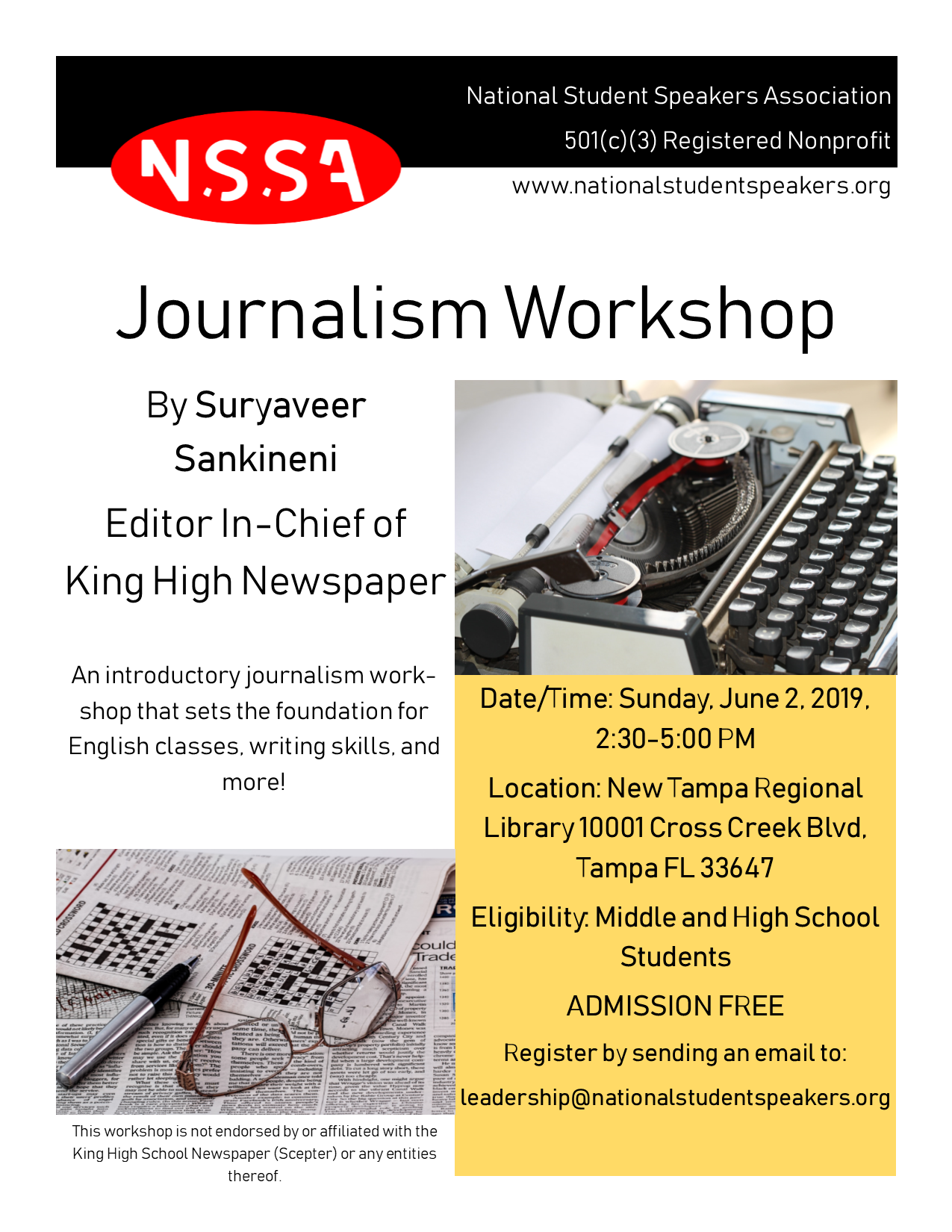 Journalism Workshop
Our third workshop was done by Suryaveer Sankineni about journalism and photography, both of which undoubtedly play a role in leadership and expression. It was a blast and an excellent time to exercise journalistic and creative skills.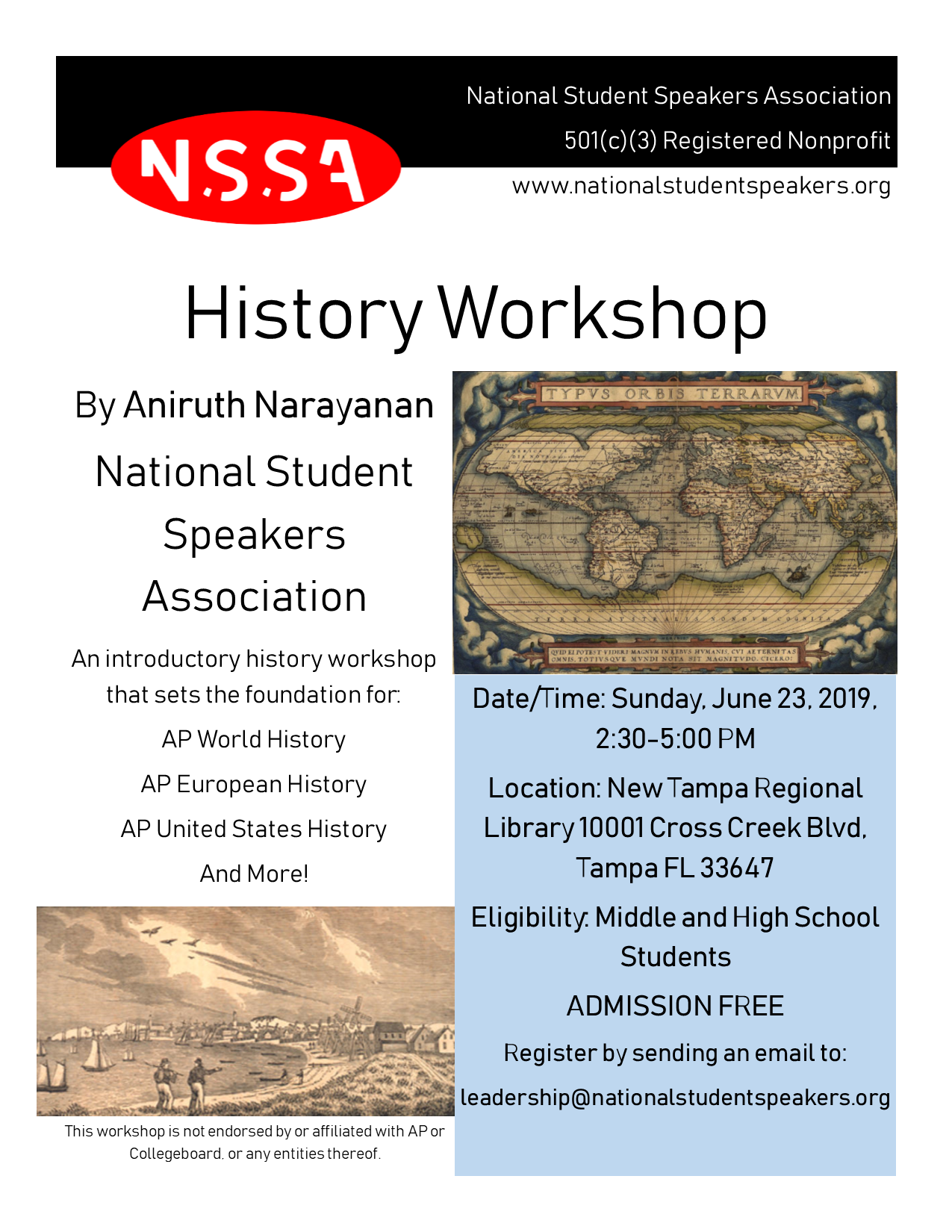 History Workshop
Our fourth workshop was done by Aniruth Narayanan about history as a brief introduction so that the past can guide the leaders of tomorrow. The presentation covers all of history as concisely as possible to serve as a starting point for further inquiry.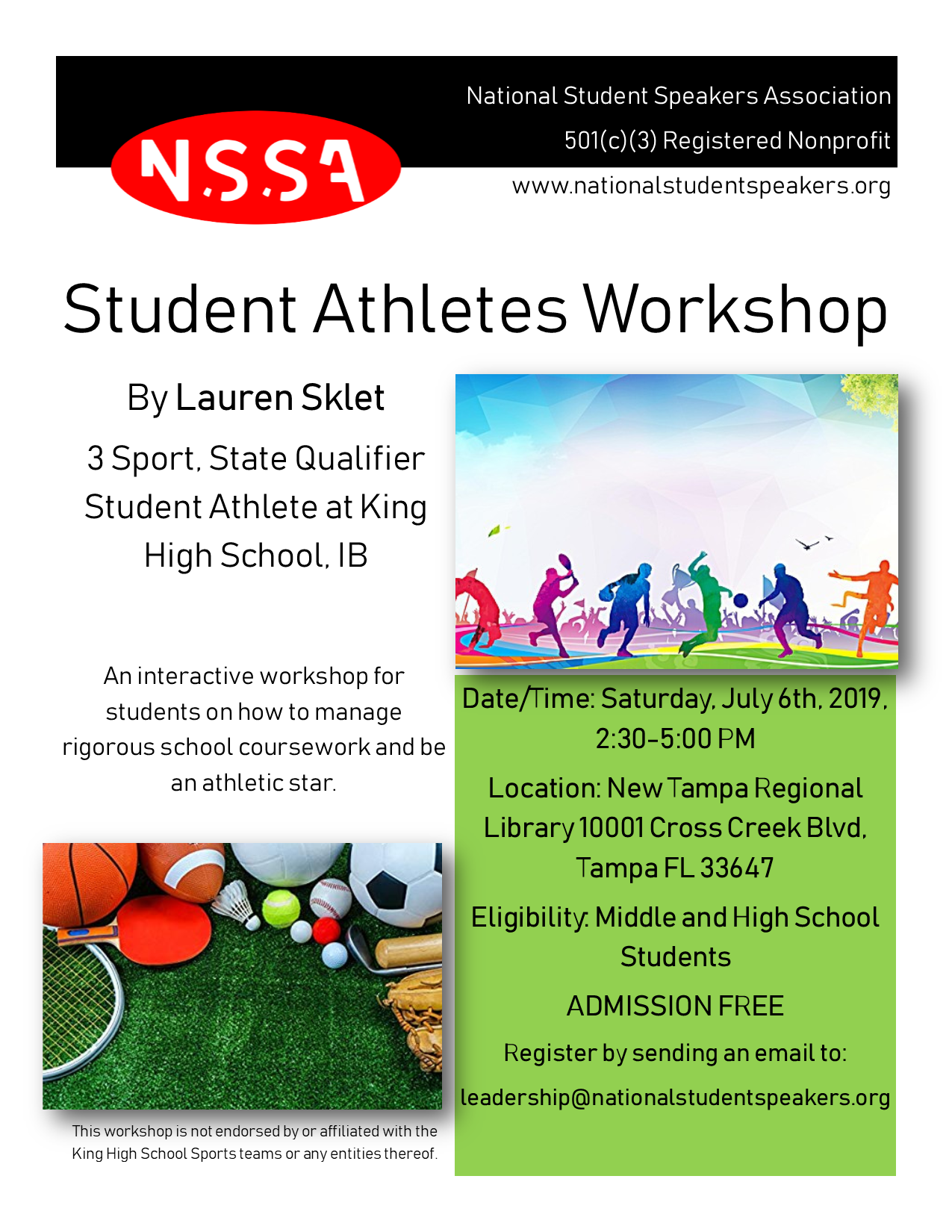 Student Athletes Workshop
Our fifth workshop was done by Lauren Sklet about balancing sports with being a student, an integral part of this organization's mission and vision. This presentation detailed the variety of tips and tricks that she had to offer.
Financial Literacy Workshop
Our sixth workshop was done by Zain Nensey, CPA, MBA about the basics of financial knowledge essential to our everyday lives but often missing from most young adults getting ready to enter the world. A large number of useful and important topics were covered in great detail.